Take your first breath under water and your life will change! Scuba diving brings you to a complet new and fascinating world and thus collect some unforgettable impressions. In order to get to know this feeling it is important and essential to get a good diving education. And that's exactly what you get with us. We take in principle not more than 4 students per scuba diving course, in order to ensure that you get the greatest possible attention of the instructor.
Discover Scuba Diving, Introduction Dive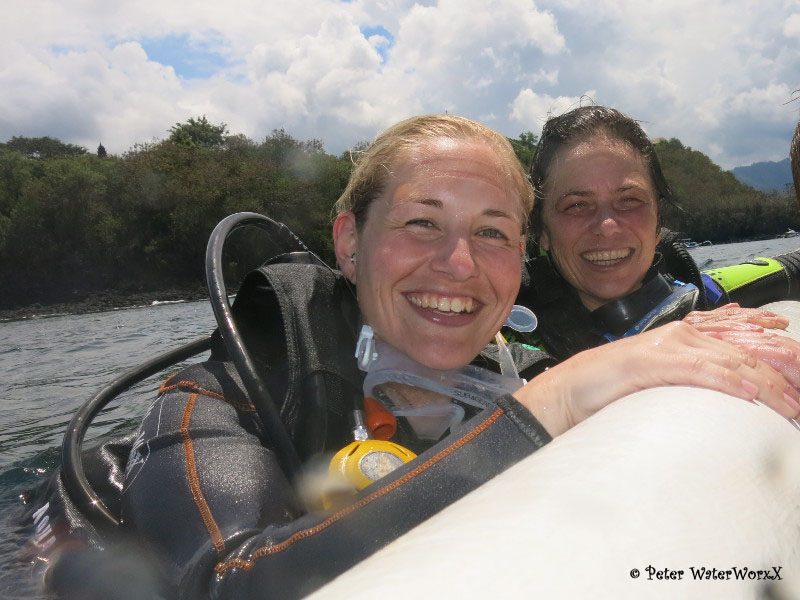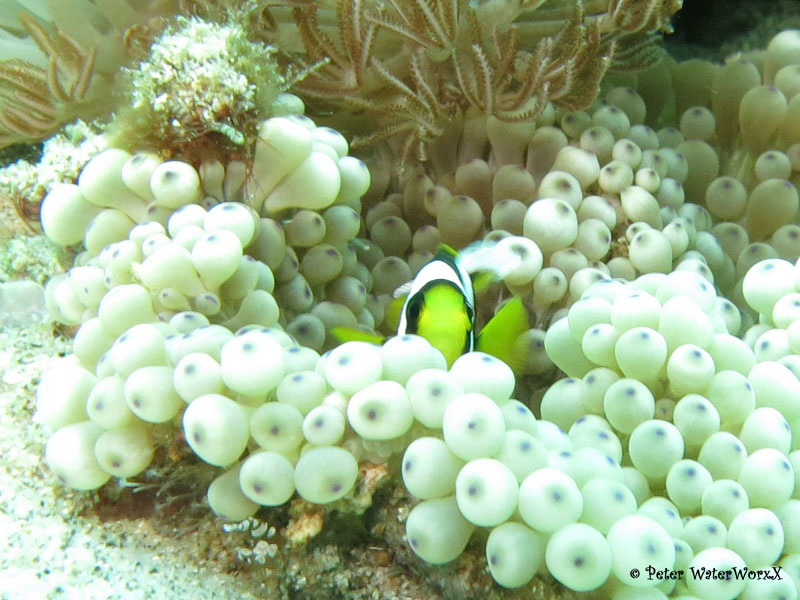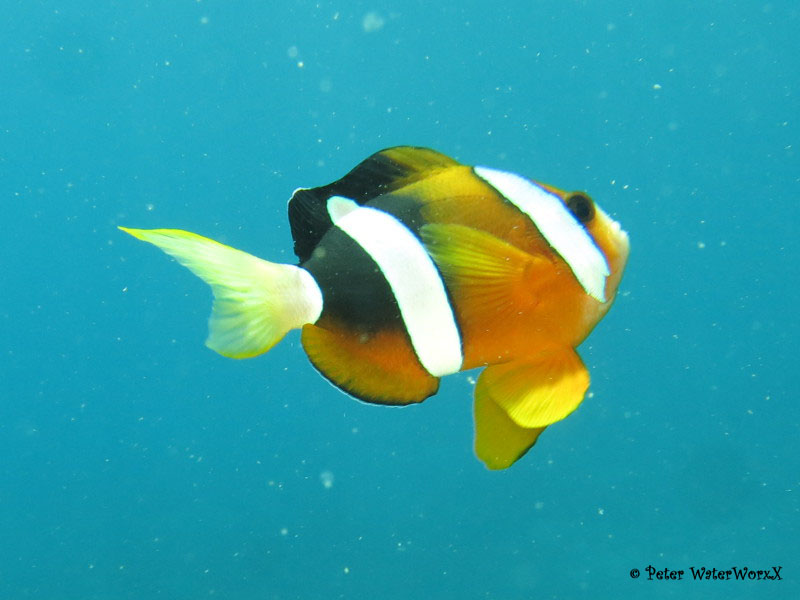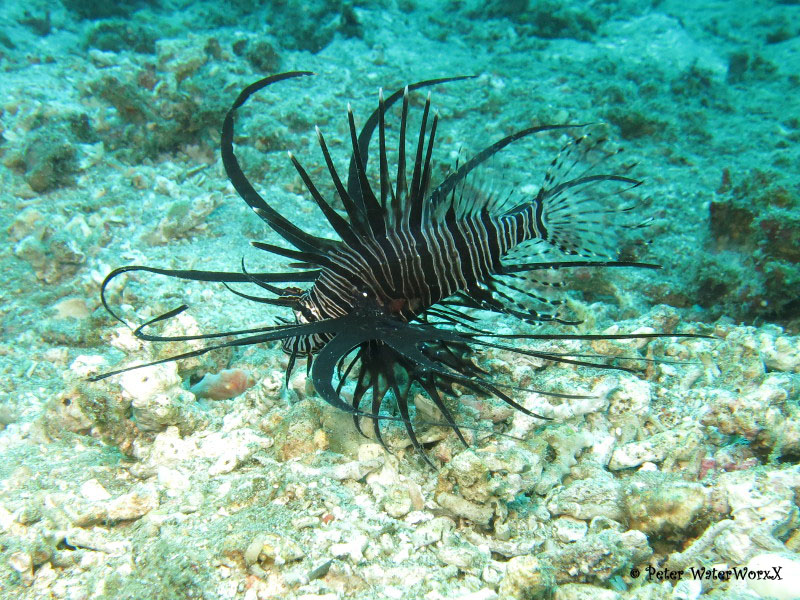 The first time under water is usually the most memorable one. Discover Scuba Diving is the easiest way to get in to the fascinating world of diving. A brief initiation and you enter fully equipped the new world. Once in the ocean you will enjoy the feeling of zero gravity!
After a short theoretical introduction and a brief practise in the swimming pool/confined water to make you feel comfortable in the water, you go diving in direct supervision of a qualified instructor. You will do your first dive in the ocean at a colorful coral reef, full of aquatic life!
Price: 80 US$ - 1 Discover Scuba Dive/ 110 US$ - 2 Discover Scuba Dives*
*Rental equipment included
Open Water Diver, The beginner course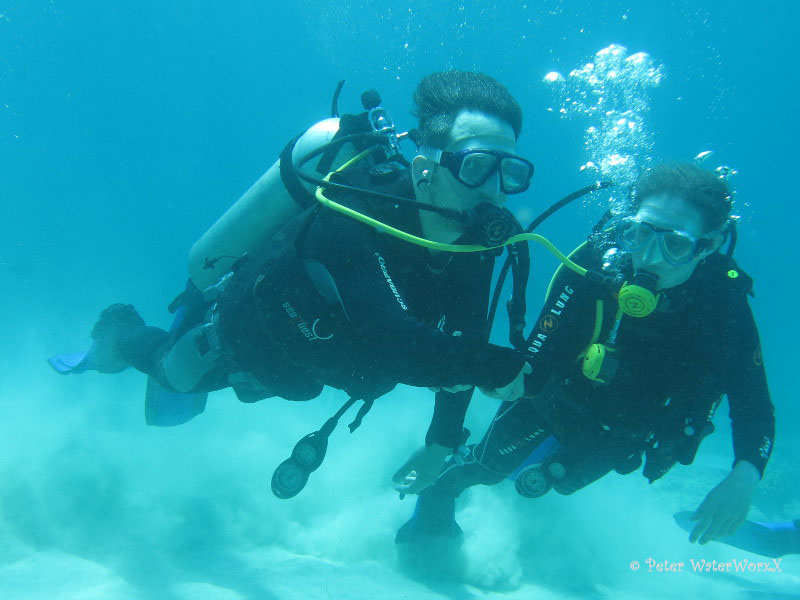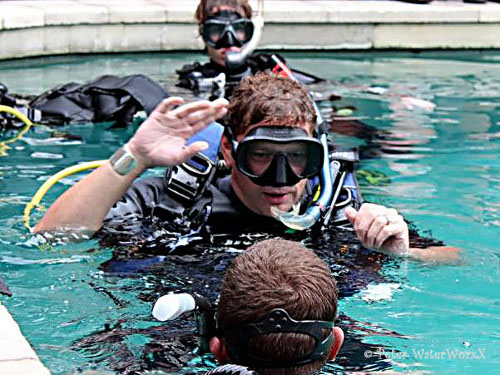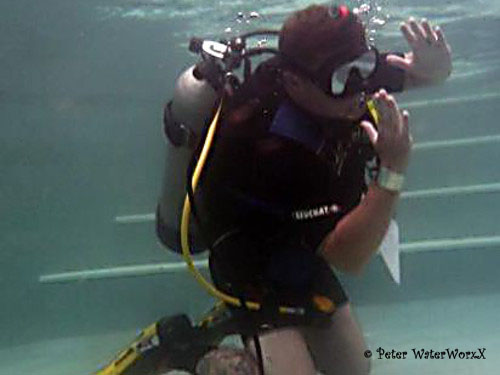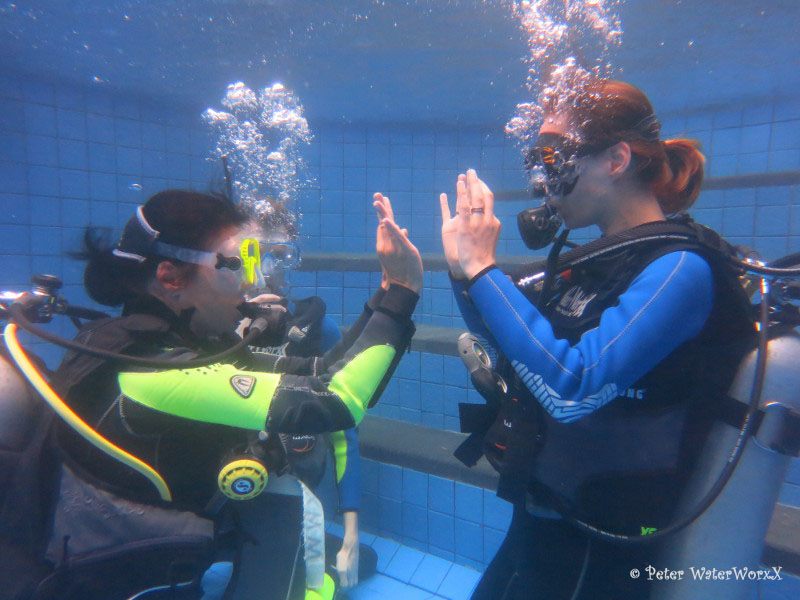 Ready to join the fascination of diving and to become an Open Water Diver? We offer courses of two internationally recognized organisations: PADI and SSI.
Everything you need to know to become a relaxed and safe diver, you learn in this diving course with our german instructors. At the end you will receive a world-wide dive certification!
Course duration: 3 days
1. Day: Theory and Pooltraining to learn and practice basic scuba skills
2. Day: 2 Dives at our local dive sites and Theory, Knowledge Development
3. Day: 2 Dives in the ocean & Theory & Examn
Requirements: you should be 15 years old (10 years to get the Junior Open Water Diver)
Our main goal is your diving education in a safe and relaxed atmosphere!
Price: 380 US$ * **
*inclusive 4 dives, rental equipment during the course, logbook and certification
**For the PADI Open Water Course you need to purchase your own PADI Material. Additional costs: 60 US$
Advanced Open Water Diver, The course for advanced!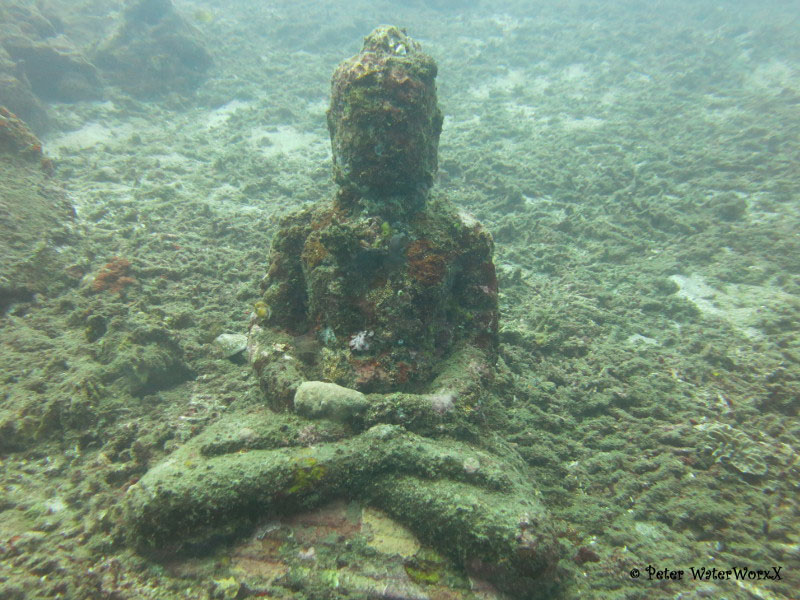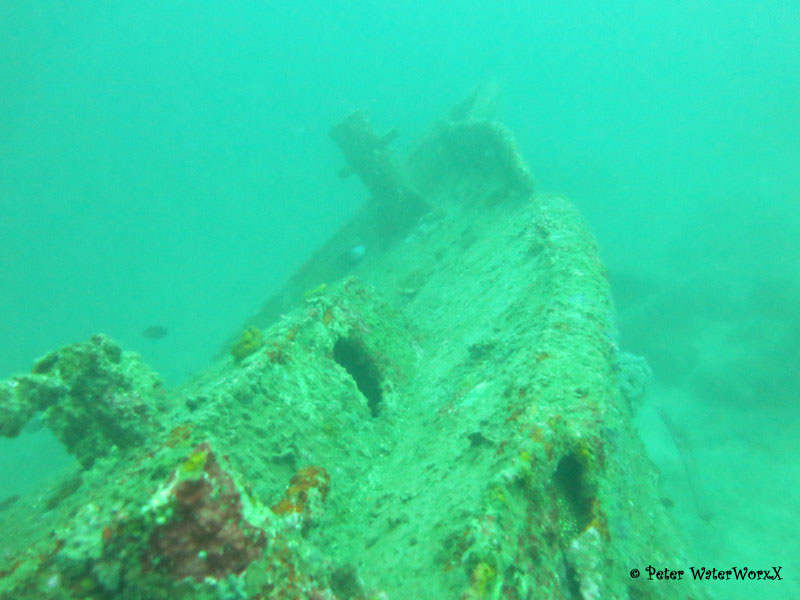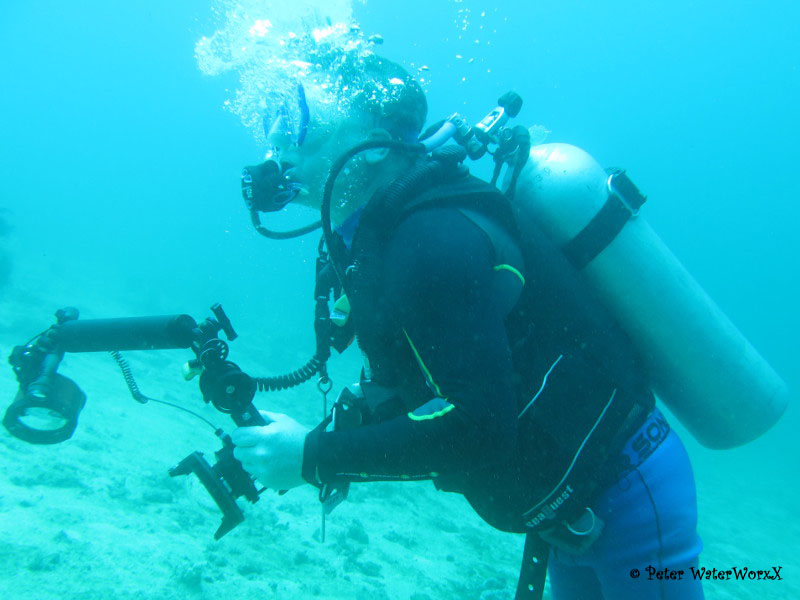 The adventure continues! Now you have the opportunity to immerse yourself in some of the different specialities.
We are working to improve your diving knowledge and your diving skills. You will learn to love your hobby even more by discovering new depth levels, learning to dive in current, improving your buoyancy and navigation skills under water and a lot more!
Course duration: 2 – 3 days (5 dives accompanied by an instructor)
Compulsory dives are the Deep Dive and the Navigation Dive. For the three remaining dives you can choose following specialities: buoyancy control, drift diving, wreck diving, night diving, fish identification, boat diving (more specialities on request).
We will be happy to advise you on the best combination of specialities for your needs.
Price: 325 US$ * **
*inclusive 5 dives, rental equipment during the course and certification
**For the PADI Advanced Open Water Course you need to purchase your own PADI Material. Additional costs: 60 US$
Stress and Rescue Diver Course, be able to rescue yourself and other divers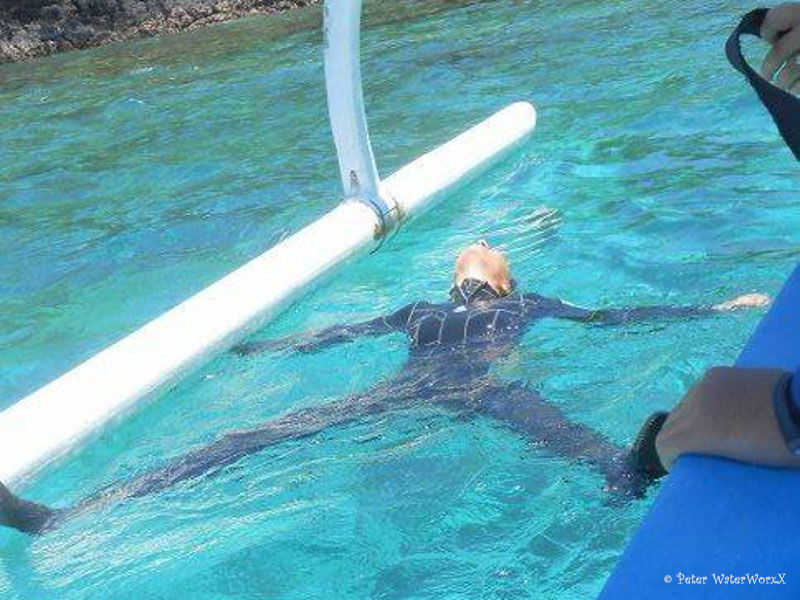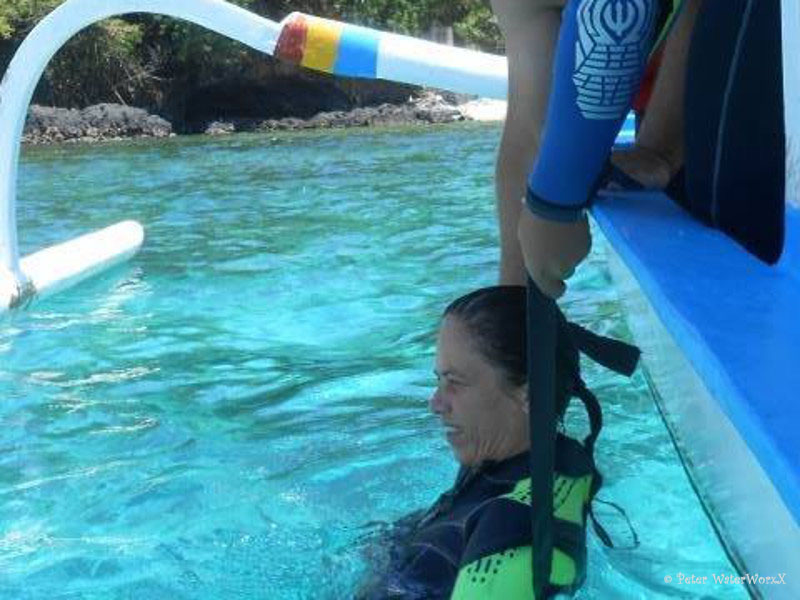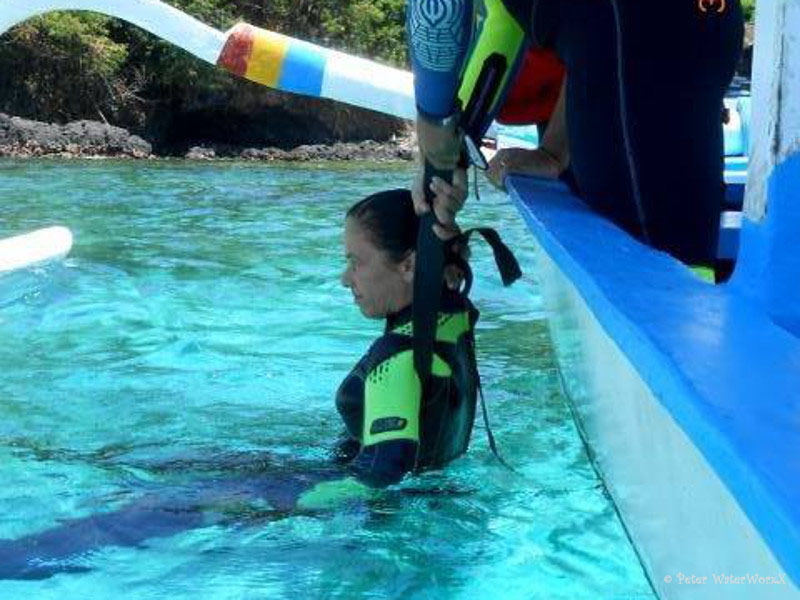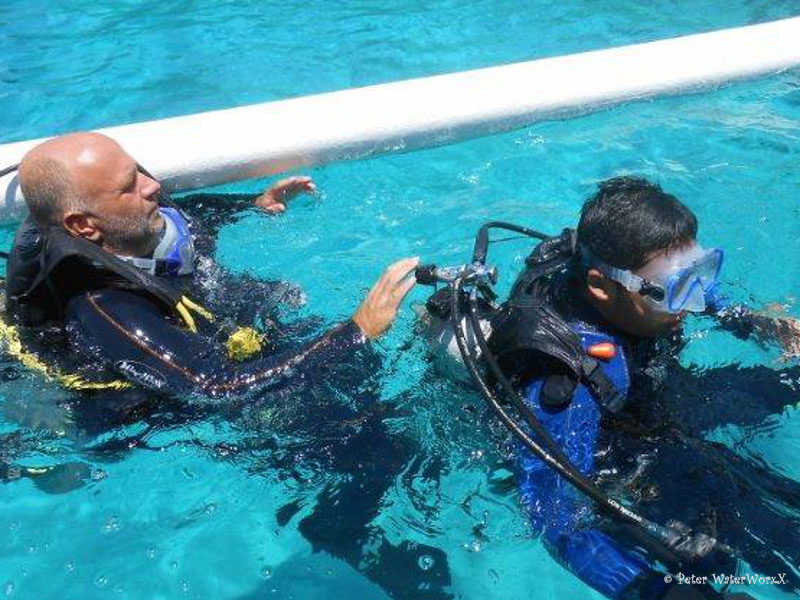 Diving is not a dangerous sport as long you stay within your limits. However, it can come to emergency situations and it is important to be able to help yourself or others.
During the Rescue Diver Course we develop your knowledge in form of theoretical lessons and practical simulated scenarios, teach you to recognize emergency situations already before they become dramatic. As a Rescue Diver you will be able to manage emergencies and provide first aid!
This course provides adavanced knowledge in diving physiology, equipment, rescue technics AND is a lot of FUN! Be a hero for at least 3 days and help yourself and others in emergency situations!
Course duration: 3 – 4 days
Topics of the Rescue Course: Possible causes of diving accidents, diving & psychological factors, eleminating stress, Emergency Kit, Emergency plan, provide first aid, react right while practizing above & under water.
Price: 380 US$ * **
*inclusive 3 dives, rental equipment during the course and certification
**For the PADI Rescue Course you need to purchase your own PADI Material. Additional costs: 60 US$
Divemaster Course, become a Professional Diver and live your dream!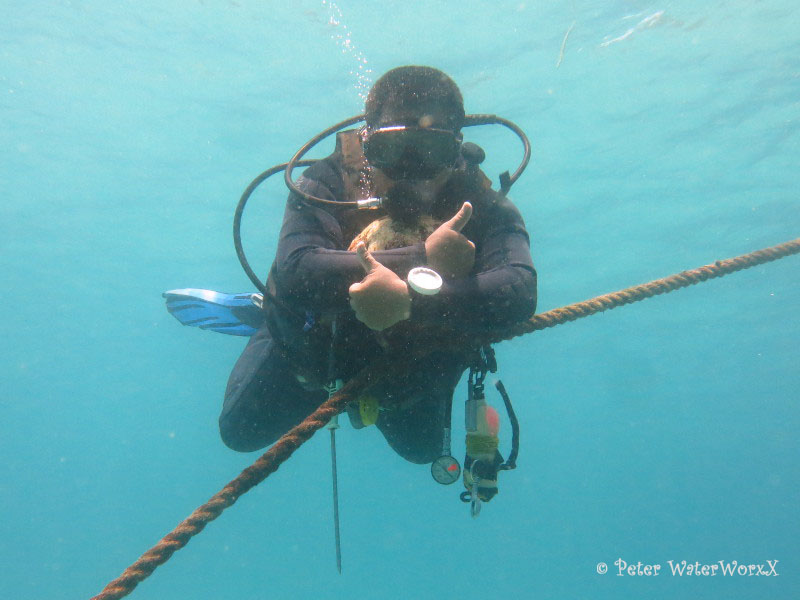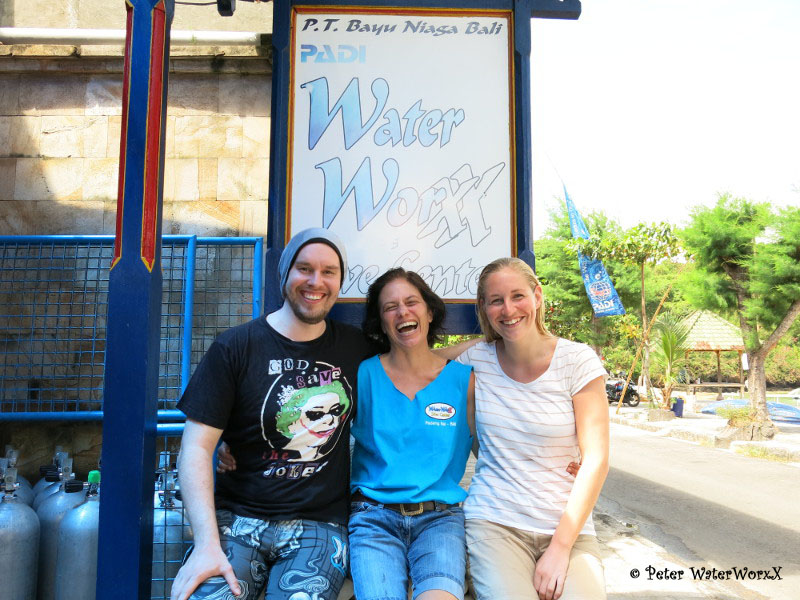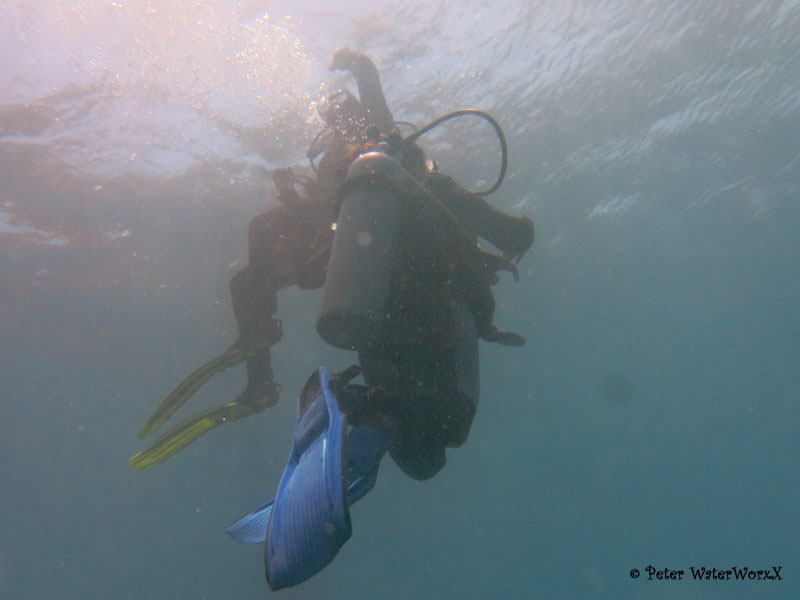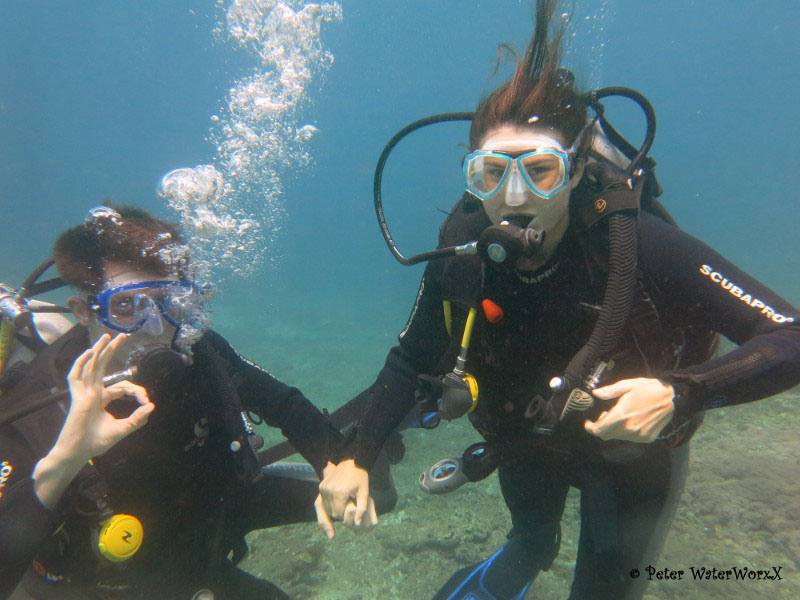 The first step into your professional diving career is our Divemaster program! In close cooperation with your Diving Instructor you expand and refine your diving knowledge and improve your diving skills up to a professional level.
During your Divemaster program you work on your leadership qualities and you learn to supervise diving activities such as guiding under water or assisting an Instructor during Diving courses.
Requirements: Advanced Open Water Diver Certification and Rescue Diver Certification, successfully completed a sanctioned course in Cardiopulmonary Resuscitation (CPR) and basic first aid within the past 2 years (24 months), at least 40 logged dives in your Dive Log, minimum age: 18 years
Please contact us for further informations.